J Leaders inspires Jewish young adults to grow their leadership capacity, connect with like-minded peers, and make a positive difference in their community and the world.
CREATE CONNECTIONS
Today's Jewish young adults strive for a life of purpose and their own meaningful connections to the Jewish community. J Leaders creates opportunities to connect with other Jewish young adults and build an extensive network of Jewish business and community leaders.
INSPIRE LEADERSHIP
J Leaders believes that impactful, values-driven leadership can be taught and learned through teaching, practice, and experience. J Leaders harnesses the great potential of today's emerging Jewish young adult leaders by helping them develop their passion and unique leadership skills and capabilities.
BUILD COMMUNITY
J Leaders empowers a community of ethical, Jewish, young adult leaders committed to making a difference in the world. J Leaders fellows are supported by an extensive network of peers, facilitators, mentors, partners, and alumni. Fellows are a force for good in their own organizations, the Jewish community, and the world.
Want to know the four essential principles to become a successful Jewish leader?
What our Leadership Academy fellows are saying
Rarely have I found myself among such an eclectic, insightful group of people in a completely immersive environment. Everyone at the retreat truly wanted to be there. Within hours, I could tell it was a special group that was beginning an important journey together.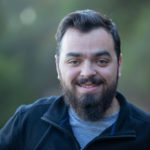 Yale Friend
2021-22 Academy Fellow
In these turbulent times, I am so thankful to be a part of the Leadership Academy to grow as a socially-conscious leader with other passionate young adults!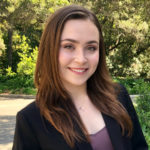 Judith Silverberg-Rajna
2020-21 Academy Fellow
I truly appreciated being included in the retreat and look forward to growing my leadership skills and approach through reflection, empathy, and engaging with Jewish values.
Rafi Schraer
2021-22 Academy Fellow
The Leadership Academy is a treasure. It brings enormous value by connecting the fellows with people across various industries who are eager to share what they learned along the way. No regular training program provides similar value.
Galina Livitina
2020-21 Academy Fellow