Larry Moneta Ed.D.
Board Member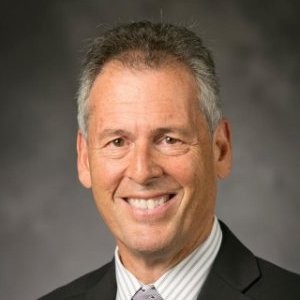 The pursuit of knowledge for its own sake, an almost fanatical love of justice, and the desire for personal independence – these are the features of Jewish tradition that make me thank my stars that I belong to it."

Albert Einstein, The World As I See It (autobio, 1934)
Why J Leaders?
The future for Jewish engagement and leadership is dependent on inspiring young Jewish adults to care and act. J Leaders offers a platform and program designed to accomplish those objectives and help develop the next cadre of Jewish influencers and leaders.
BIO
Larry Moneta served as Vice President for Student Affairs at Duke University from 2001 to 2019 when he retired to a life of consulting, teaching and grandparenting. At Duke he led the central planning, policy formation, and coordinating agency for the University concerning student issues. Dr. Moneta worked in student affairs on a variety of campuses before joining the Duke community in August 2001, most recently at the University of Pennsylvania as Associate Vice President for Campus Services from 1997 to 2001 and Associate Vice Provostor University Life from 1992 to 1997.
He received his Ed.D. and B.S. from the University of Massachusetts and his M.Ed. from Springfield College. In addition to his administrative duties, Dr. Moneta teaches a wide variety of courses, consults for institutions across the country, and presents regularly at conferences and workshops. He has been an active member of NASPA, ACPA, and other organizations, serving NASPA most recently as a member of its National Academy for Leadership and Executive Effectiveness Board and as a member of the NASPA Foundation Board (2000). Dr. Moneta's publications include The Influence of Technology on the Management of Student Services, Future Issues in Serving Students at Metropolitan Universities (both New Directions in Student Services monographs, 1998), Future Trends in Student Affairs for NASPA's Leadership Exchange and When Expectations and Realities Collide: Environmental Influences on Student Expectations and Student Experiences (Larry Moneta and George D. Kuh) in Promoting Reasonable Expectations: Aligning Student and Institutional Views of the College Experience Thomas E. Miller, Barbara E. Bender, John H. Schuh, (Jossey bass, 2005).
In 2020, Dr. Moneta became the Board Chair of ShalomLearning, a nonprofit providing curricula, teacher training and an online platform for supplementary Jewish education. He also became a member of the Jewish Grandparents Network Advisory Board and the advisory board of Jewish Changemakers, a leadership development fellowship for Jewish college students and recent graduates that is a program presented by the Jewish Federations of North America.