Linda Lubin Thompson
Advisor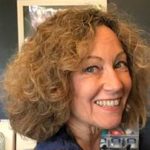 Trust yourself. Create the kind of self that you will be happy to live with all your life. Make the most of yourself by fanning the tiny, inner sparks of possibility into flames of achievement."

Golda Meir
WHY J LEADERS?
Developing organizational leaders has been my mission throughout my career. J Leaders provides both leadership development and community building for young Jewish professionals, a combination that is unique in my experience. It's a wonderfully congruent way for me to give back to the Jewish community.
BIO
As an executive coach and leadership consultant, Linda Thompson draws on more than 20 years of experience as a corporate vice president and director of human resources responsible for multiple areas of talent management and leadership/organizational development. In her consulting practice, L2T Leadership Development, Linda unlocks companies' best kept secrets–their high-potential leaders below the executive level. Through targeted leadership programs, proven leadership tools and strategies, plus one-on-one coaching, Linda helps high-potential leaders become "ready now" for more responsibility. Leaders get the skills they need to contribute more to the business, and companies get a stronger, more capable leadership bench at all levels.
Linda's experience spans multiple industries. Her most recent corporate position was Vice President of Human Resources at Synopsys, a software tools company in Mountain View, CA, where she led the HR Business Partners in designing and implementing global talent management, leadership development, and executive coaching and development for key business leaders.
As Human Resource Director at Applied Biosystems, a life sciences company in Foster City, CA, Linda and her team coached the Division Presidents and leadership teams of two of company divisions, as well as the Chief Scientific Officer and executives responsible for Legal and Strategy/Business Development.
Prior to Applied Biosystems, Linda worked at Adaptec, a technology company in Milpitas, CA, where she served as Director of Human Resources and Learning & Development. Her HR career began at Amdahl Corporation, where she led the OD/Leadership Development team. In both companies, she designed, developed and launched a complete leadership development curriculum with different programs tailored to the needs of multiple levels of leadership.
Linda holds a Bachelor's degree from Skidmore College and a Master's degree from the University of Pennsylvania. She completed the Human Resource Executive Program at Stanford University's Graduate School of Business as well as the OD/HR Management program at Columbia University. Her article, "Coaching Quicksand: Avoiding Hidden Dangers that Trap the Best of Us," was published in the International Journal of Coaching in Organizations.
In addition to her educational and business experience, Linda is a recipient of the YWCA Tribute to Women and Industry Award, which recognizes women leaders who represent leadership role models for others.