Rafi Schraer
Board Member and National Council Director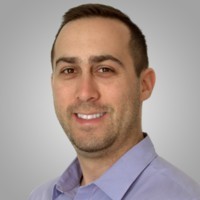 You are not obligated to complete the work, but neither are you free to desist from it."

PIRKEI AVOT
Why J Leaders?
I'm inspired to join the J Leaders National Council to help Jewish young adults across the country gain valuable community and professional leadership skills to strengthen the community. I saw the early impact of the Leadership Academy. I look forward to seeing the Leadership Academy expand nationally. I'm excited to help guide the strategy and direction for the National Council.
BIO
Rafi Schraer was born and raised in San Diego, CA. Rafi earned a BA from San Diego State University and currently works as a Vice President on the Investor Relations team for OurCrowd. OurCrowd is the most active venture investor in Israel, connecting Israeli and global startups with investors around the world. In his time with the firm, Rafi's main focus has been to work with family offices, institutional clients, and wealth managers to provide them access to and understanding of OurCrowd's venture capital investment methodology and deal sourcing.
Rafi lives in San Diego with his wife Madison and their dog Dany. Rafi spends his free time cycling, reading, and paddle boarding.